Berlin's new international airport (BER) opened in 2020.

The BER Airport is conveniently linked into the rail and road network of the public transport:
- Regional and Airport Express trains depart a combined four times an hour from the airport Terminal station T1-2 to Berlin's main train station.
- In addition, the local public transport trains S9 and S45 operate from T1-2 to Berlin's city center.
- Express buses X7 and X71 run regularly between Rudow underground station (U7 terminus) and Terminals 1-2, the journey time being 16 minutes. Other bus routes complement the public transport service.
By car, the airport is a good half hour away from the city center.
Rail lines from all over Germany converge in Berlin. The central train station of Germany's capital is Europe's largest tower train station. It is located at the center of Berlin.
From the "Hauptbahnhof", it is a 17-minute walk or two streetcar stops to the conference venue.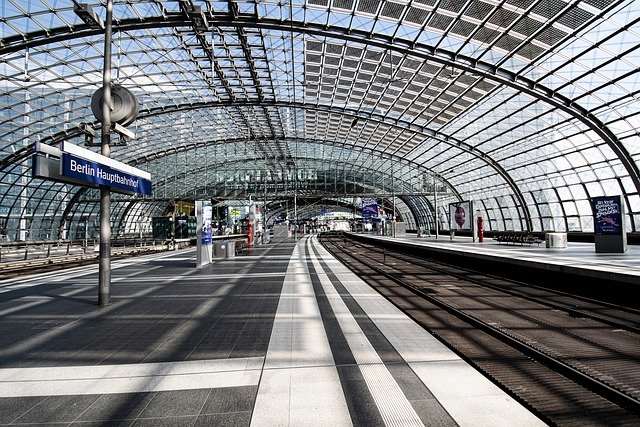 Berlin is located near in the crossing of the motorways A2, A9, A11, A12, A13, and A24 (Google Maps - Berlin).

There are several parking garages in the city center within walking distance from the conference venue.
- Tiefgarage Luisenstraße APOCA (10 minutes walking distance)
- Parkplatz ampido (16 minutes walking distance)
- Tiefgarage Hauptbahnhof (17 minutes walking distance)